By FPL_ElizabethC
Well, that's not really news. We have new books all year-long. But for the new year we have more NEW book collections!
You're probably familiar with the NEW book collections on the 1st floor – featuring new and notable fiction and nonfiction for adults. And, if you have littles, you're probably familiar with our NEW picturebook collection, too
But now the 2nd floor boasts NEW collections for juvenile readers as well! They are easily found right outside the Juvenile "tower" room:
Recently published titles from our Juvenile Fiction, Graphic Novel, Mystery, and Science Fiction collections now share the wall with the Holiday Picturebooks.
So, bring your voracious young readers in today and let them browse for the new titles, by their favorite authors, in their favorite genres.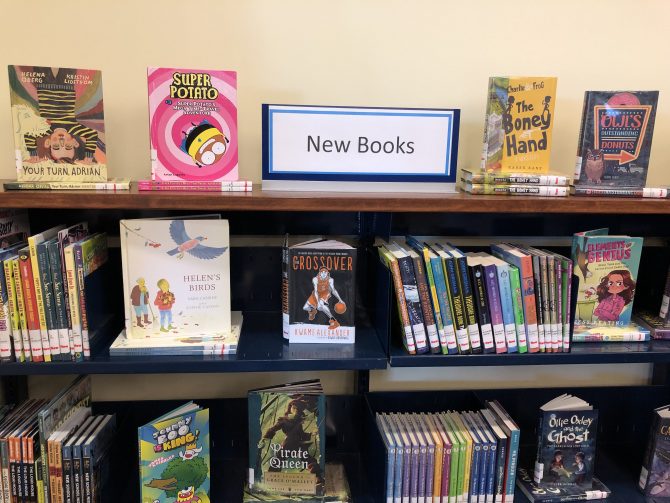 And if you're not sure where to start, our staff is always ready with a great suggestion.