New Frisco Public Library Updates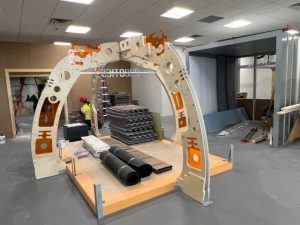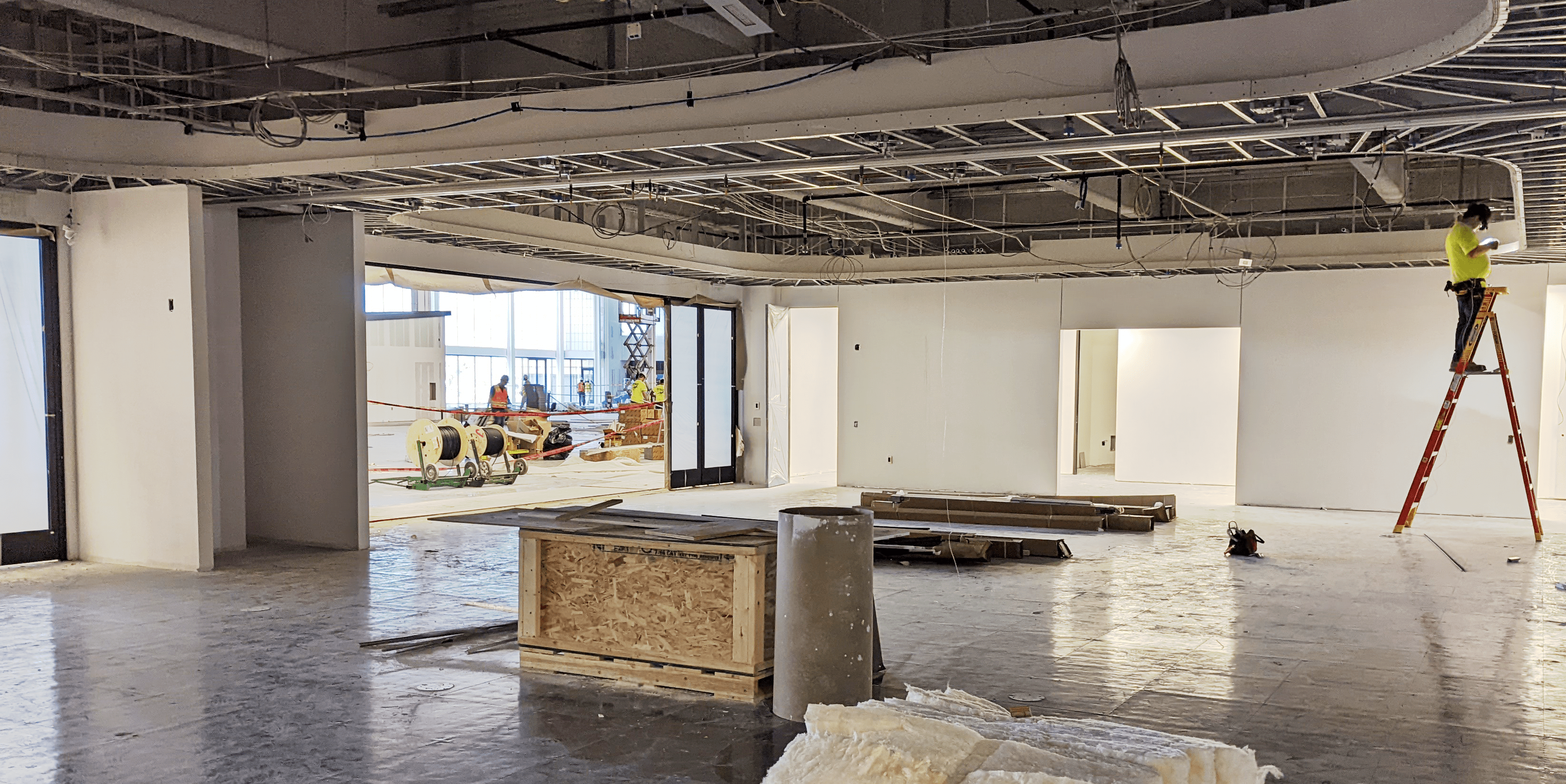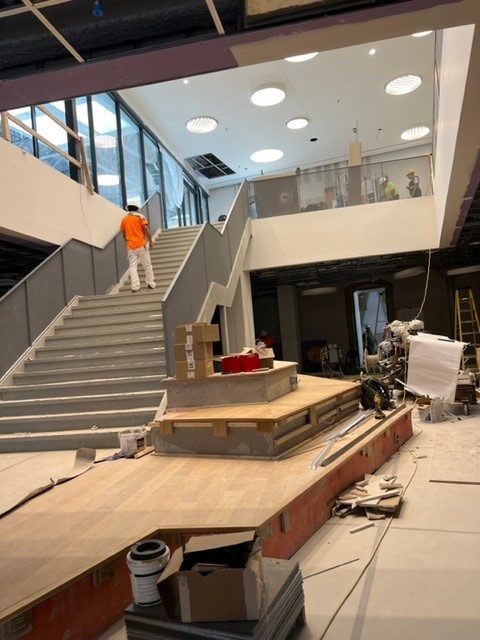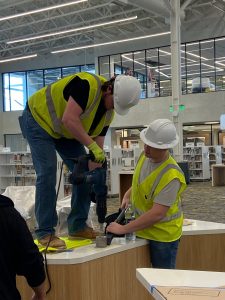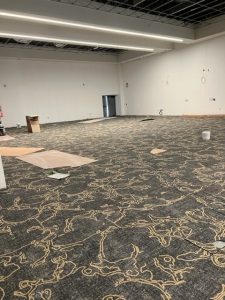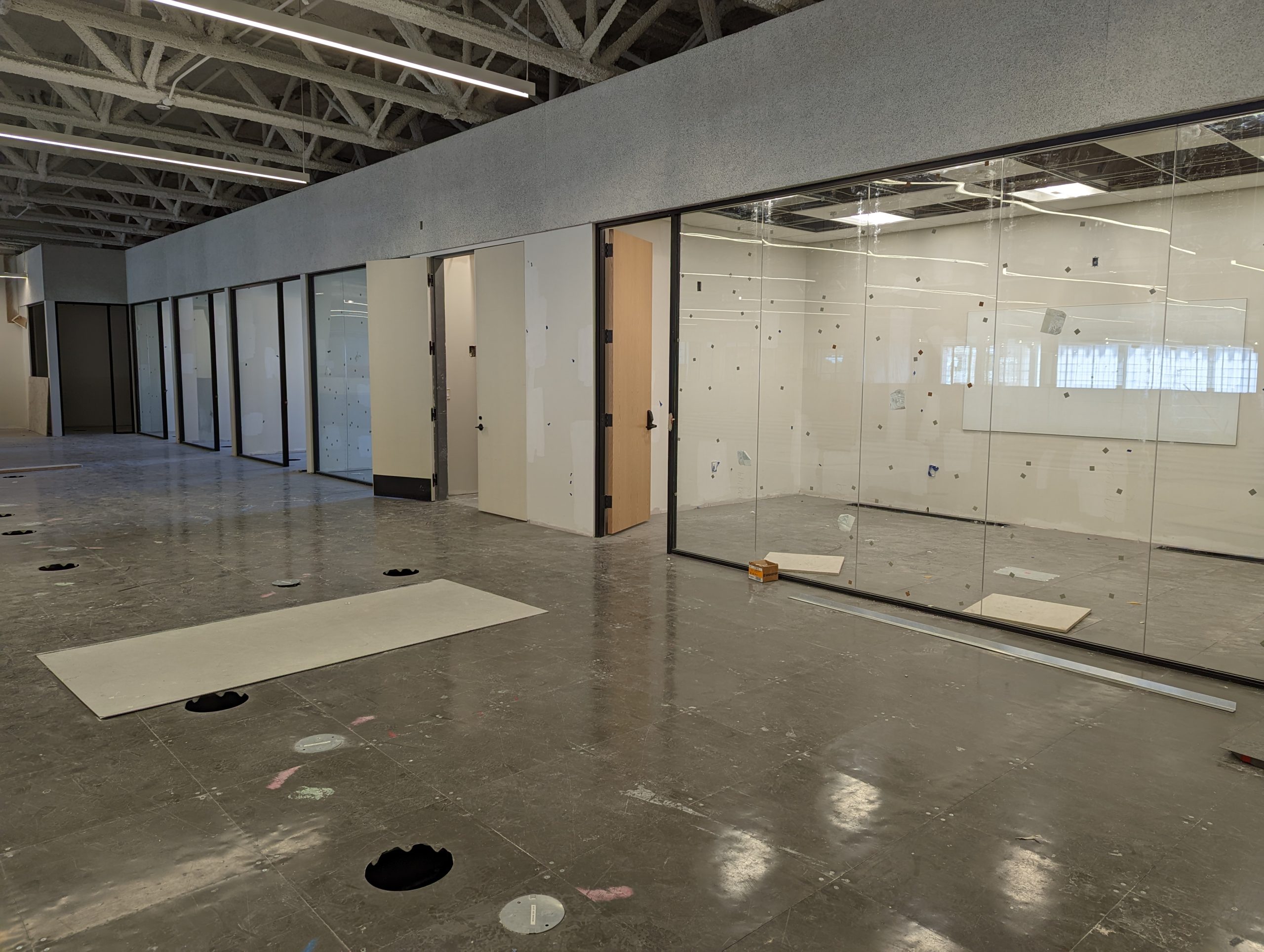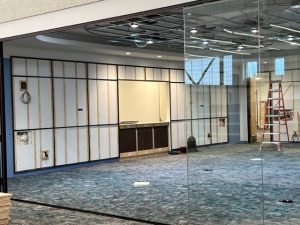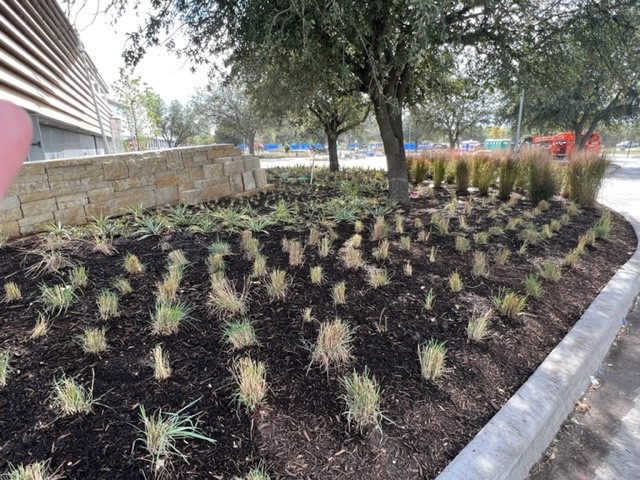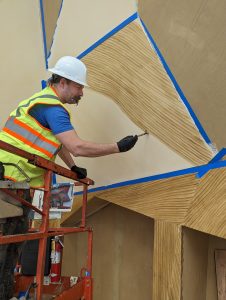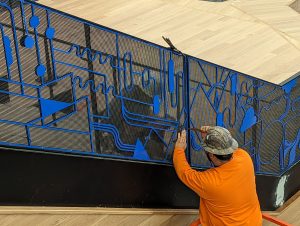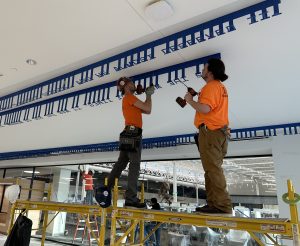 October 2022: The Storytime room is getting a puppet stage. Robotics Arena, Mad Lab, and brick work are being installed in the Kid's Club.
September 2022: Glass walls are being installed on upper and lower level study rooms.
August 2022: Outlets and power continue to be added throughout the building. So many places to plug in!
July 2022: Rexy the T-Rex is traveling to her new home!
June 2022: The wood façade is nearly complete on the exterior of the Community Event Room. Inside, the guard rail has been installed across the mezzanine, Social Stair, and lobby stair.
May 2022: Ceiling paint is finished and room walls are going up.
April 2022: Raised floor installed on lower level and perimeter walls are finished.
March 2022: T-Rex skeleton is in production! The north drive is poured.
February 2022: The mezzanine going to the terrace concrete floor is poured. Duct work is installed.
January 2022: The lobby stair and part of the Social Stair are installed. The lower wall on the Community Event Room is placed and the new drive-thru is poured.
December 2021: The Community Event Room and Terrace are framed on the North exterior. Inside, the first floor under the mezzanine is framed for future walls.
November 2021: Mezzanine framing continues to the north side of the building and concrete is poured.
October 2021: The foundation is poured for the north expansion.
September 2021: A section of the North wall is removed and framing of the mezzanine begins inside.
August 2021: Formwork in progress for slab at new addition on the Northwest exterior. A section of the West wall comes down.
July 2021: The East wall is cut to add windows and the West wall is prepped for wall removal.
June 2021: Piers are bored to support the future mezzanine on the East side.
May 2021: Interior walls and two story office structure are removed. The open floor plan of the future library is now visible.
April 20, 2021: The groundbreaking event for your new Frisco Public Library kicked off construction!
Time lapses from May 2021 through early October 2022. Camera malfunctioned after October and the still images show progress continuing from November 2022 to present.
Groundbreaking April 20, 2021