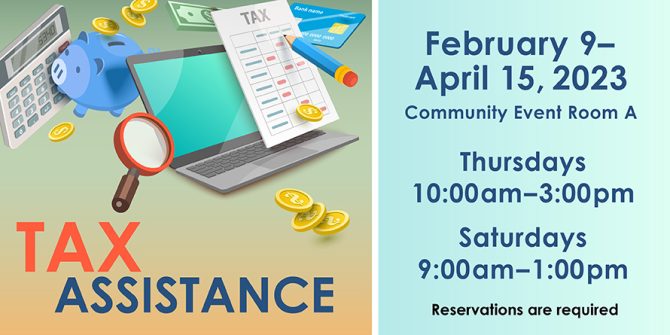 AARP volunteers will be available to help you complete your tax returns. Reservations are required and can be made using the "Make an Appointment" button below.
Please bring a copy of your:
Social security card
Drivers' license
Last year's tax return
Current year tax document including any documentation relating to stimulus money you received (ie. 1444)
A cancelled check if you want your refund direct deposited into your account (not a deposit slip)
Most tax returns will be completed during the one-hour appointment.
Available appointments are green. If you do not see available appointments, click the "next available" button.